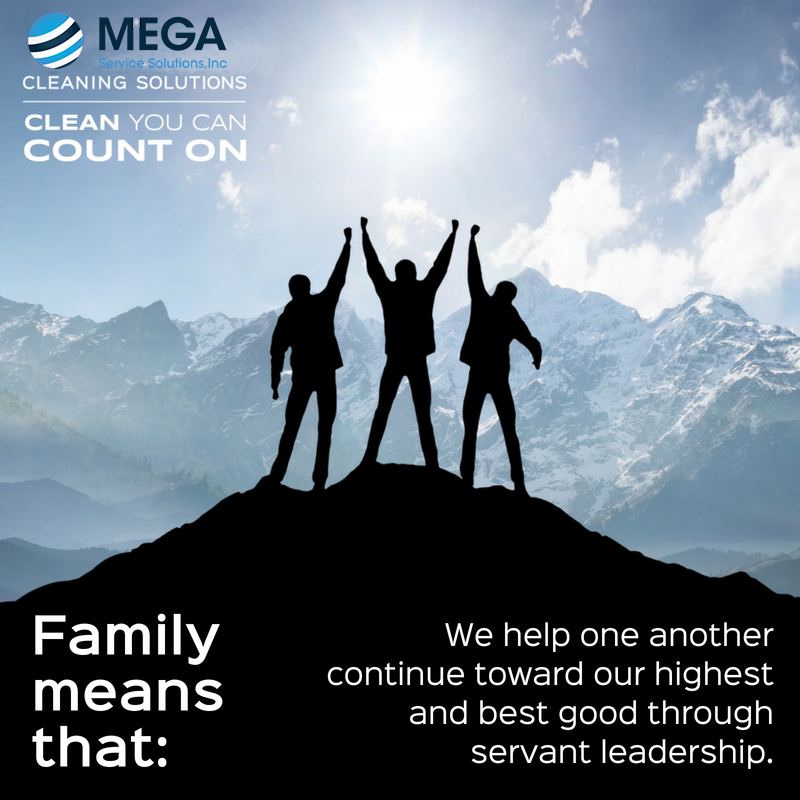 This week we're continuing our family focus theme for spring and early summer.
We want to share a bit about the inner workings of Mega, and the kinds of humble practices that contribute to our family-business environment.
Our core leadership team takes to heart the charge of servant leadership. We are inspired by the relational discipleship approach of Family God's Way to equip people with tools and techniques for healthy relationships and lifestyles that support the most important parts of life.
---
Because we invest ongoingly in the Mega team, our clients
in turn
receive the very best service: exceptional results, guaranteed reliability, and enduring relationships.
---
Here are 4 important ways that we as a Mega Family invest in what's most important:
Coaching: recognizing and nurturing the best, most life-affirming parts of another. We seek to connect our Mega Family members with the role and responsibilities that best set them up for success.

Role modeling

: through humble leadership, taking the long view on client relationships, and doing the right thing.
Mentorship: not only in best industry practices, but in financial literacy, personal finances, and personal growth. We also seek to help younger generations learn from the experts who've been at this work for many years.
Stewardship: seeking out ways to protect the environment and give back to clients, the Mega family, and the wider community.
The good we wish to leave behind isn't only shining showrooms, sparkling gyms, and welcoming workspaces – though that's incredibly fulfilling! We are also interested in how we do that: how as a family we may continue to lead our members toward their highest and best good.
In what ways does your company create family loyalty and growth across generations? Do you consider your workplace to be a family?
SaveSave
SaveSave
SaveSave
SaveSave
SaveSave
SaveSave
SaveSave