Over the last four months the Mega Cleaning Solutions sales, creative, and administrative team have been reading Dave Ramsey's Total Money Makeover. This activity has been a team-building exercise and for personal growth. Each member took their turn reading from the book aloud, then they discussed what they learned and how it applies to themselves.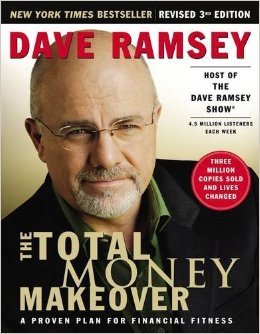 Mega has identified the importance of discussion for personal and financial growth. Through this bonding activity, we have become closer as a team and developed rapport and respect for each other's personal struggles. The lessons gained from sharing with each other far surpass anything that we would have gained from reading alone and helps us be more comfortable with sharing feedback with each other. It is a testament to the Mega 3R Guarantee of Relationships, Reliability, and Results that the strength of our bond has grown from just reading together and sharing with each other.
Dave's novel has benefit the members of the Mega team in many ways. Everyone has changed something about their spending and debt payment habits, financial choices, etc. We've learned the benefit of being gazelle intense in overcoming debt and striving to better our lives to retire comfortably, as well as take care of our family well into the next generation. Building this bond over financial responsibility and mutual respect will continue to strengthen our team and company.