Tampa's metro area tech labor pool is growing faster than almost every other US Community.
Between 2011 and 2016 the Tampa metro area added 16,140 tech workers, a 55 percent increase that brought the total tech workforce to over 45,000, according to the Tampa Business Journals findings from the CBRE Tech Talent Scorecard.
Tech growth in Tampa Bay is something Mega loves to see, they are key for all industries to expand innovation and customer satisfaction according to CBRE.
"The fight for tech talent is putting Tampa on the radar for many companies, because it's leading in key areas like quality of life, pro-business climate, and population growth, where Tampa Bay ranks fourth in the nation," Bill Obregon, senior vice president, CBRE, said in a press release.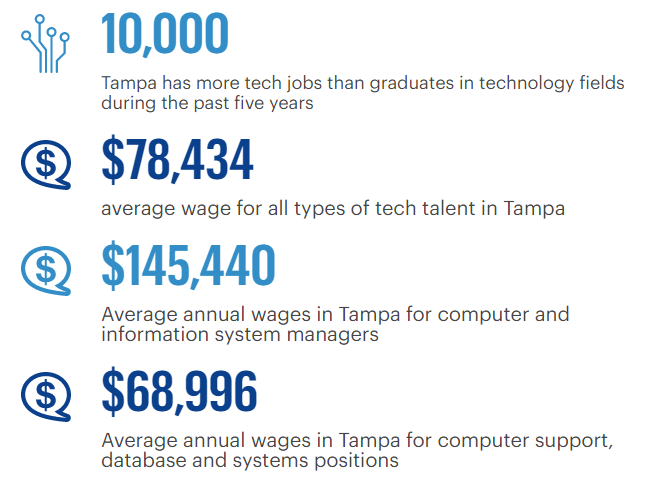 This tech growth has brought more millennials in their 20s to Tampa with a  growth of 6.3 percent since 2010, compared to the national average of 4.6 percent. Tampa has outperformed markets such as Austin and New York, but lag behind Pittsburg, Orlando, and Seattle, among others.
The IT industry is a great example of growth in communities, serving companies, and customers through technical expertise. We look to the future and to our tech experts to help grow our relationships with our communities. Keeping us held accountable so we can be steadfast and reliable. Allowing us to keep our 3R Guarantee of Relationships, Reliability, and Results.