How to Clean Walls
Believe it or not millennials, your walls need to be cleaned. They collect fingerprints, grime, dust, and dirt – even smoke, but they are one of the most obvious overlooked items on your cleaning list. When your walls are clean we promise you that your house will feel like new. Here's how you can achieve that like new feel with your walls.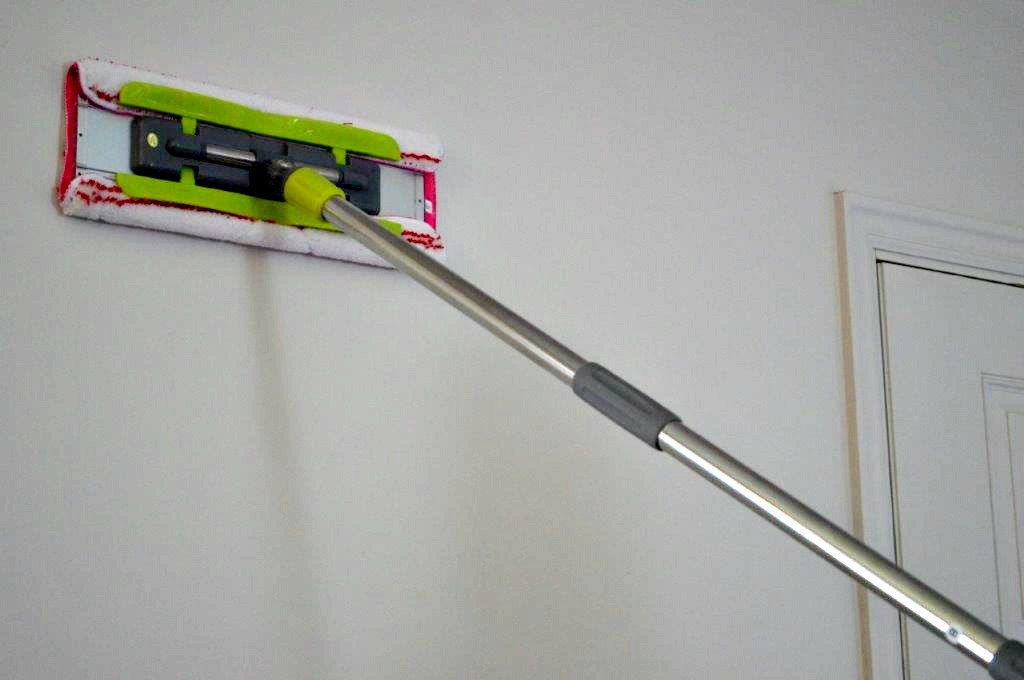 To begin, you will need a floor mop with a detachable washable pad, like this one. Next, you will need these items:
Pine-Sol
Ammonia
Bucket
Magic Eraser
Microfiber Cleaning Cloths
To start cleaning it is best to move all furniture away from the walls to keep them clean and have room to clean.
Takedown pictures and anything that might get in the way.
Be sure to dust the walls with a water solution to spray. This will help avoid streaks and a 'muddy' effect.
I prefer to use about a cup of ammonia mixed with a gallon of water mixed in the bucket and then ¼ cup of Pine-Sol and a gallon of water, washing the walls with the pine sol last for good measure. Rinse you're your mop and you're ready to go.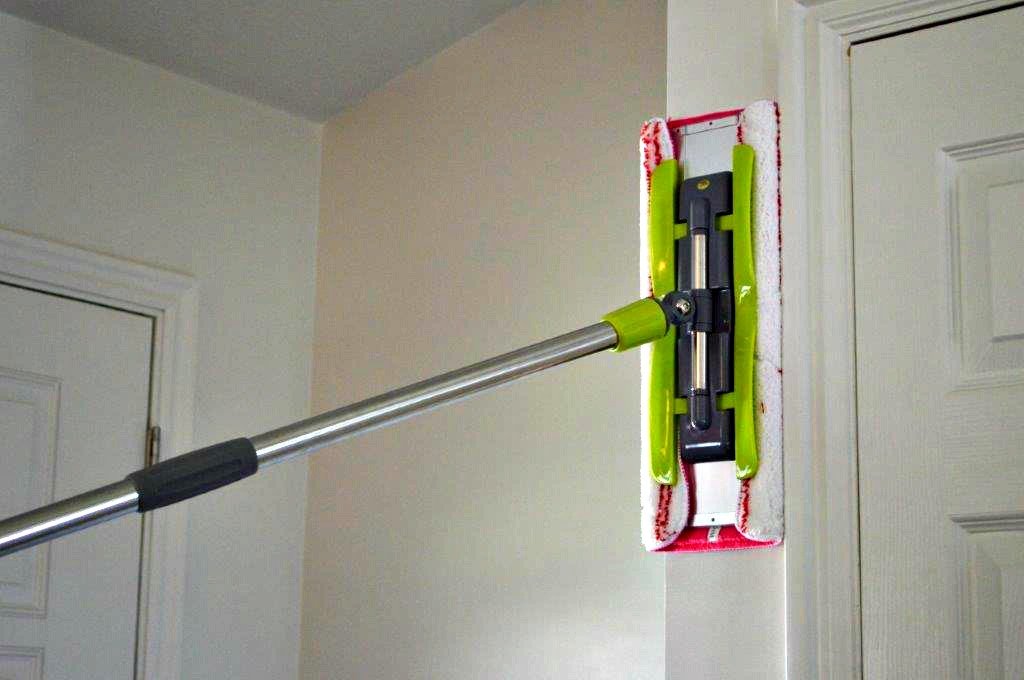 During cleaning it is good practice to take off the cloth and rinse it periodically.
Begin cleaning by starting with the top edge of one wall and bring the mop down towards you; either the full length of the wall or halfway, whatever is easier for you. Clean halfway down the wall until a portion of it is clean, then do the bottom half. Move to the next section and repeat.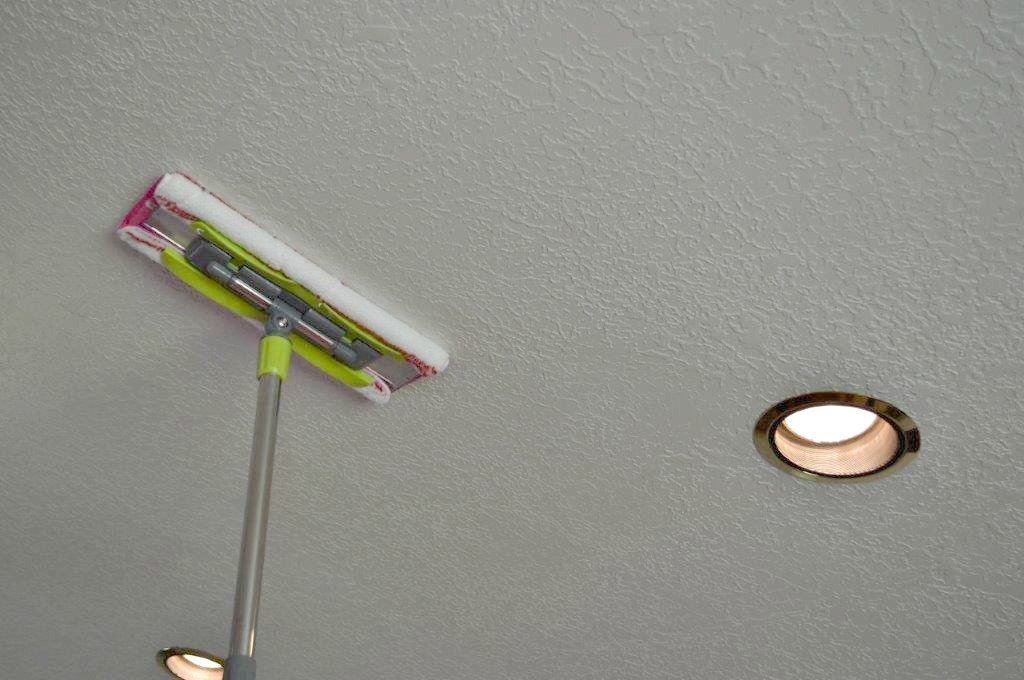 After the walls, ceilings, and high areas finished using a clean cloth to wash off the light switches and electrical plugs with ammonia or Pine-Sol. This is also a good time to clean all around the doors, floorboards, and crown molding.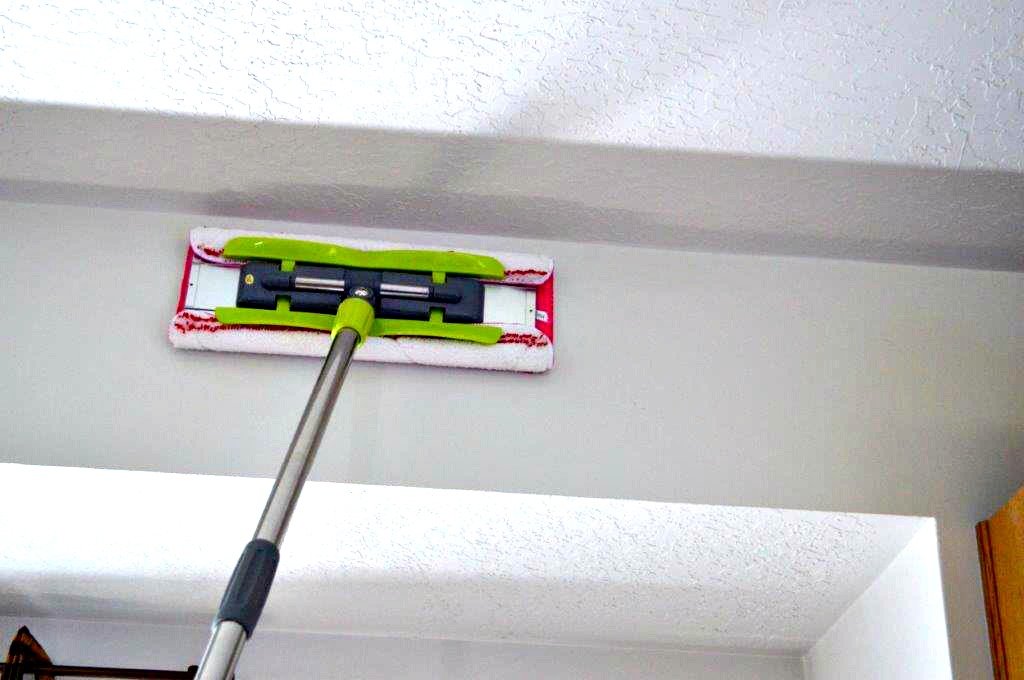 If you find any black scuffs now is the time to use that magic eraser. Avoid using this on walls that are not white and test in an inconspicuous area that you think may be affected.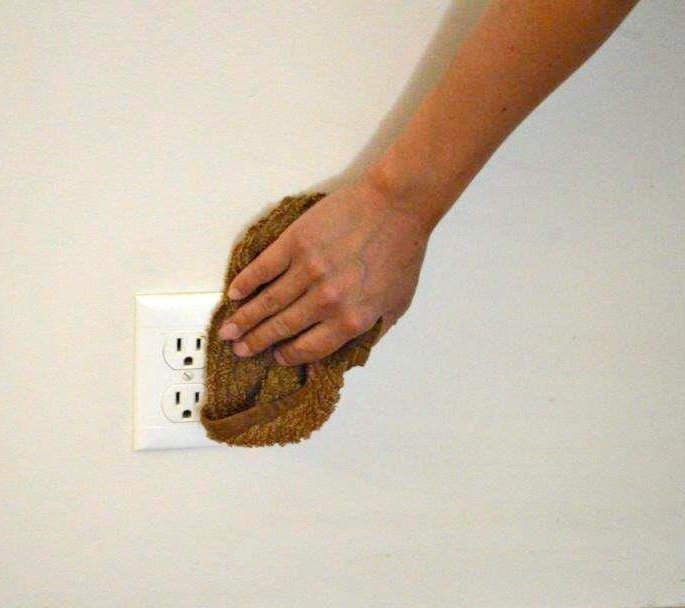 Your relationship with your walls is important. You are within them for most of your life, so make sure they're spick and span.
Thank you for taking the time to check out our blog. We hope this tip is helpful to you and we hope you have a very happy holiday. Please keep an eye out for future tips and how to's this 12 Days of Cleanness. Don't forget to participate in our #RandomActsOfCleanness campaign this year by posting a video or image of you performing a random act of cleanness to Instagram with the tag #RandomActsOfCleanness and we will donate 5 dollars per post to the Salvation Army. Thank you and happy holidays!