 To raise the standard of excellence within the facility management industry across all US sectors, leveraging innovation to inspire a healthier, happier and more productive workforce.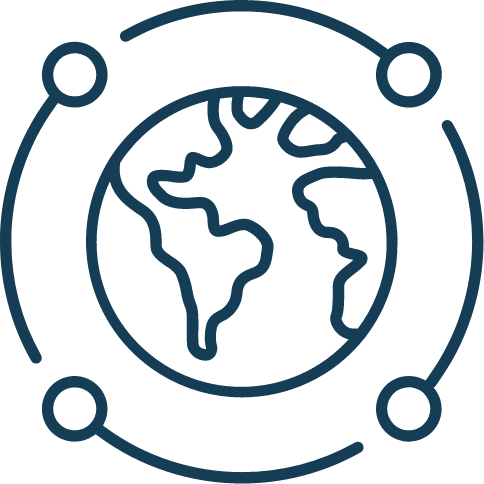 Provide an exceptional end-to-end facility management experience for our partners, to create healthy, safe and inviting working environments across all industries.
Our Customers are our Partners.
We're a partner-centric commercial cleaning company, meaning your success is our success.
We focus on exceeding our partner's expectations. Providing them with an in-depth cleaning service so they can focus on their core business objectives — whether that's doctors and nurses saving lives, school teachers educating our future, or scientists inventing the next cure.
At Mega Service Solutions, we focus on providing quality, efficient service while keeping our teams healthy, happy and energized. With over 30 years of commercial cleaning experience, Mega Service Solutions has developed an industry-leading approach that improves lives and increases the productivity of the businesses we serve. By listening to the unique needs of our partners, we can support their long-term business goals. Our services will keep your environment clean, safe and ready for anything.
Founder Eddie Mejia made a name for himself in the janitorial sector, and in 2010, he created a family business with his sons, Eddy and John. Guided by his values and knowledge, Eddie has built a reputable company that always puts the needs of his employees and his partners first.
Eddy and John add a wealth of experience growing up as their father's righthand men in the janitorial business, as well as both serving our country for 6 years. Eddy completed deployments to both Afghanistan and Iraq and has a computer engineering degree as well as an MBA. John is an army captain and graduate from West Point with a degree in civil engineering and an MBA. As war veterans, the brothers know the meaning of hard work and the value of a solid team. We carry ourselves with the highest integrity. We are transparent, trustworthy and committed to the success of our teams and our partners. We are loyal to our partners. our employees and their families. Our goal is to bring everyone closer through long-term relationships. We are committed to providing consistent, professional service upon which our partners can always rely. Every job is unique and as important as the last. We know what hard work looks like. Our teams are driven to excel and dedicated to the vision of our business. Together, we will surpass the expectations of our partners. We are firm believers in doing what you love and loving what you do. By cultivating an optimistic environment in our workplace, we can ensure our teams have a positive and sustainable impact on those around them. The glass is always half full. We are committed to providing consistent, professional service upon which our partners can always rely. Every job is unique and as important as the last.
Father, Army Captain, Civil Engineer, and recent MBA graduate. John is a West Point graduate, served 6 years, 2 deployments, and has vast experience running and leading teams of all sizes.
A native of Ohio, mother of 3, Samantha has been helping clients reach their business goals for 5+ years. When she gets some free time, swimming and cooking are her favorites.
Building and running janitorial companies for over 30+ years. Eddie puts the needs of his team and partners first. He loves what he does and isn't afraid to get his hands dirty.
Accounting, marketing, sales, administration, and training, Monica has been through Mega's ups and downs. Team player, family gal, who loves shopping and playing with her dog Parce.
A banker for 15 years, Alonso got his start helping his parents secure their retirement. Progressing through his career, Alonso went to New England to assist his financial institution create a footprint. Upon completion of this project, Alonso decided to bring his skill set to Mega, to help continue his brother's legacy.
Our team of hardworking and dedicated individuals strive to ensure all of our partners are taken care of; no matter the task at hand.
The success of our partners is our goal and every single one of our incredible Mega team share that same belief and passion and every day our talented team head out to provide our partners with an unrivaled cleaning service.
Business Development Director
We're always looking for the best in new talent, so if you want to join our team, take a look at our current position.