We conduct volunteer events for our staff where our organization partners with United Way Suncoast to achieve their mission of "provide leadership that improves lives and creates lasting community change by mobilizing the caring people of our communities to give, advocate, and volunteer. United Way Suncoast provides pathways to education and financial stability that give everyone in our community the freedom to rise." This is a way for our organization that has been given the opportunity to thrive within the state of Florida also give back that wealth to the people who are the makeup of environment.
What is a Gold Star Family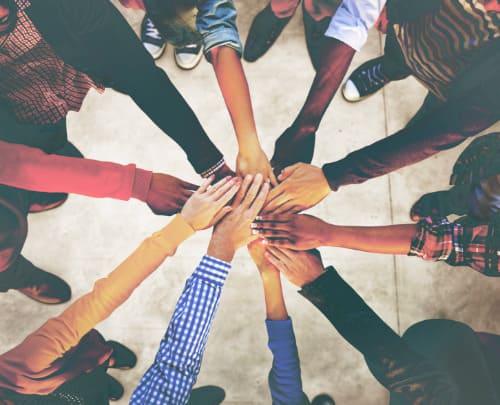 We are very proud to have been part of the local community for over thirty years and we strive to give back and help businesses and citizens in the local area as much as possible. We aim to empower the community and our employees to support and grow together.
We are honored to partner with and support these amazing charitable and educational causes in our community:
BrightFutures Atlanta
Children's Cancer Center
United Way
St. Mary's Episcopal Day School
Charity Polo Classic
Pediatric Cancer Foundation
Berkeley Preparatory School
Our current CEO, John Mejia, served in the United States Army and came to serve Mega directly after completing his time in the service. Before leaving the service, he made a promise to find a way to continue giving back no matter what what capacity or position he was placed into in the future. When John was given the opportunity to serve as CEO for Mega Service Solutions in the Tampa Bay Area, he found that helping local Gold Star Families was the answer. This would both achieve the assistance of those special families but would also give back to families where we this business was given an opportunity to thrive. We conduct a golf tournament the week before every Veterans Day weekend to give back to Gold Star Families.
What is a Gold Star Family
Gold Star families are groups of unmatched courage and strength. They are families who have lost a member while serving the country.These brave individuals have made the ultimate sacrifice on behalf of their country and loved ones. It's impossible to express enough gratitude and appreciation to these brave families.
However, Gold Star families are not alone.They have a nationwide support system of individuals and organizations who care deeply and stand with them. Their loved one's service and sacrifice will never be forgotten, and their legacy will live on through the countless people they have touched.
Gold Star families carry the weight of their loved one's sacrifice, but they also carry immense pride for their service and commitment to their country. So, to all Gold Star families, know that you are loved, appreciated, and will never be forgotten. Your loved ones may be gone, but their spirit and memory will always live on. Thank you for your sacrifice.