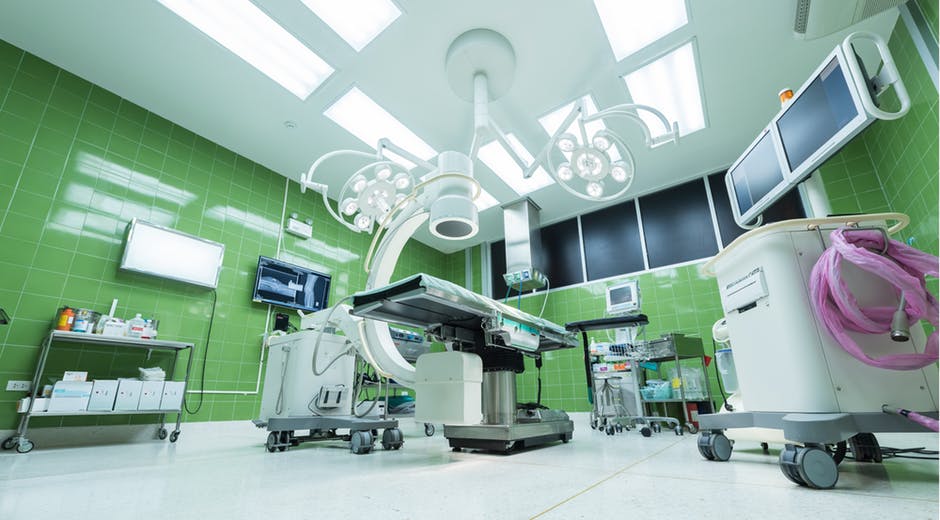 There isn't an industry out there in which cleanliness is more important than the healthcare industry. Hiring the right people to clean can have a huge impact on your facility's effectiveness and the patient experience. Here are 5 ways that good healthcare commercial cleaning can benefit your patients and your healthcare facility.
1. Healthcare Commercial Cleaning Helps You Maintain a Good Image
First impressions matter, and by hiring a good healthcare commercial cleaning company, you ensure that your facilities will leave a good impression. Cleanliness is important in any business, but in healthcare it is fundamental. A potential patient is unlikely to trust your facility if it is dirty or untidy.
If a patient arrives to see an immaculate looking hospital or clinic, they will likely feel like they're in good hands and feel less anxious.
2. Healthcare Janitorial Services Provide Disinfection, Not Just Cleaning
For healthcare facilities such as clinics or hospitals, simply cleaning isn't enough. A healthcare facility needs to be fully disinfected by the janitorial staff to minimize the risk of infection. Healthcare commercial cleaning workers are well versed in how to disinfect, not just how to clean.
It's no exaggeration to say that good healthcare janitorial services could save lives in your hospital or clinic.
3. They Understand How Hospitals Work
Everyone who works in a hospital environment needs to be well trained in the inner workings of the facility. If there are individuals working in a hospital who are not intimately familiar with healthcare protocols, there is potential for disaster.
With properly trained healthcare janitorial services, you can rest assured that your cleaners know what they're doing. This frees you up to focus more of your energy on your patients.
4. They Improve the Levels of Customer Satisfaction
In the healthcare industry, customer satisfaction is important. Clinic and hospital visits are often stressful experiences, so you need to do all that you can to make your patients feel at home and looked after. One of the ways you can do this is by making sure your facility is in impeccable condition.
If your facility is dirty patients, are unlikely to feel satisfied and, it might make them think twice about using your services again.
5. They Reduce the Number of Staff Taking Sick Days
Staff absence due to sick days can be a huge problem in clinics and hospitals. Without the right number of staff, you're simply not able to provide the top-notch service required of you. Janitorial services can not only make sure that patients don't get sick, but they can also protect your staff.
A clean facility means less of your staff will get sick and fewer sick days. This means that you can run your services at peak levels of efficiency.
Hire the Best Cleaners
As you can see, hiring great cleaners is a vital part of working in the healthcare industry. Without proper cleaning and disinfection, medical facilities would not be able to function at their peak efficiency.
If you're looking for the best healthcare commercial cleaning services in the Tampa area, take a look at our services page and get in touch with us today!