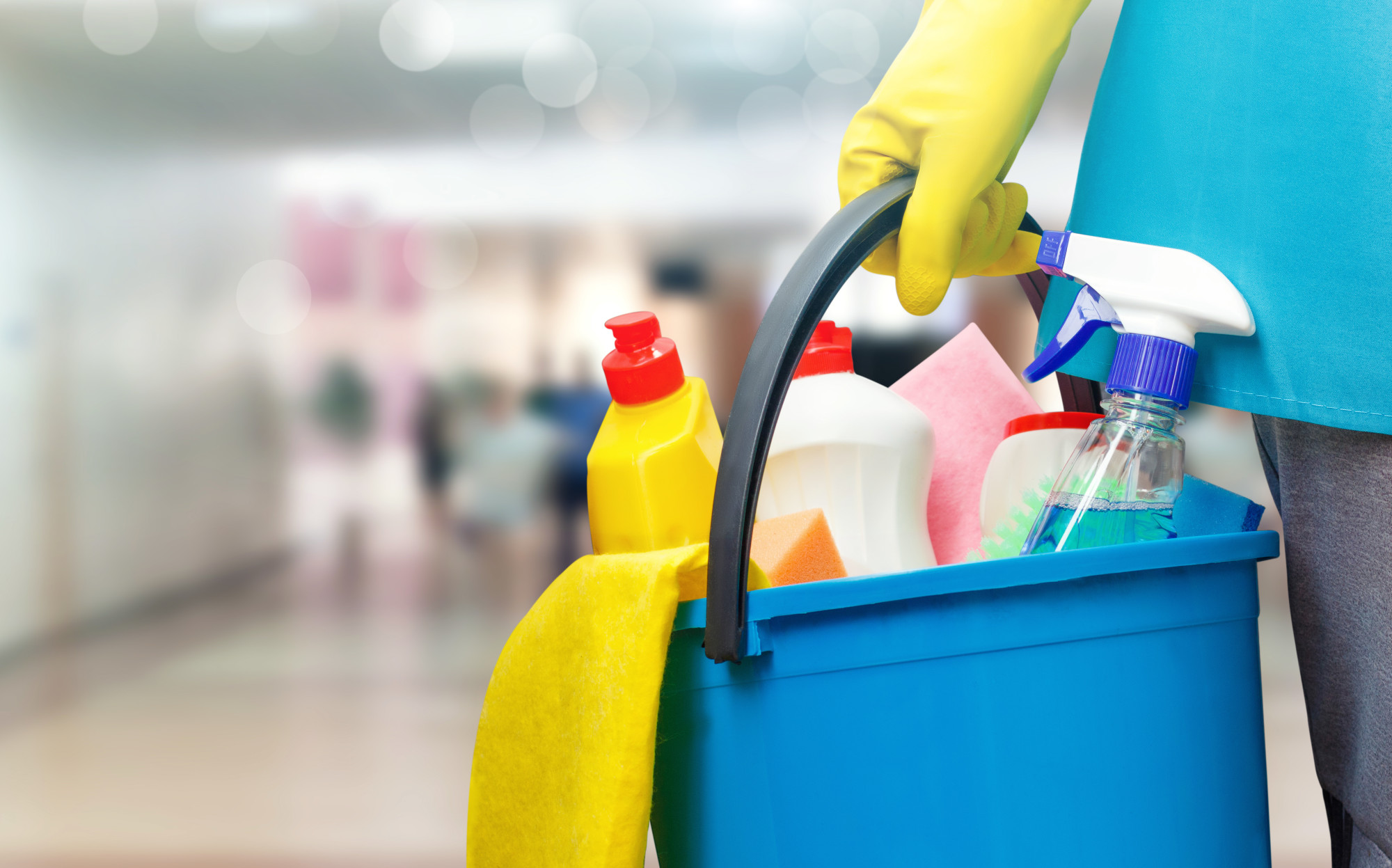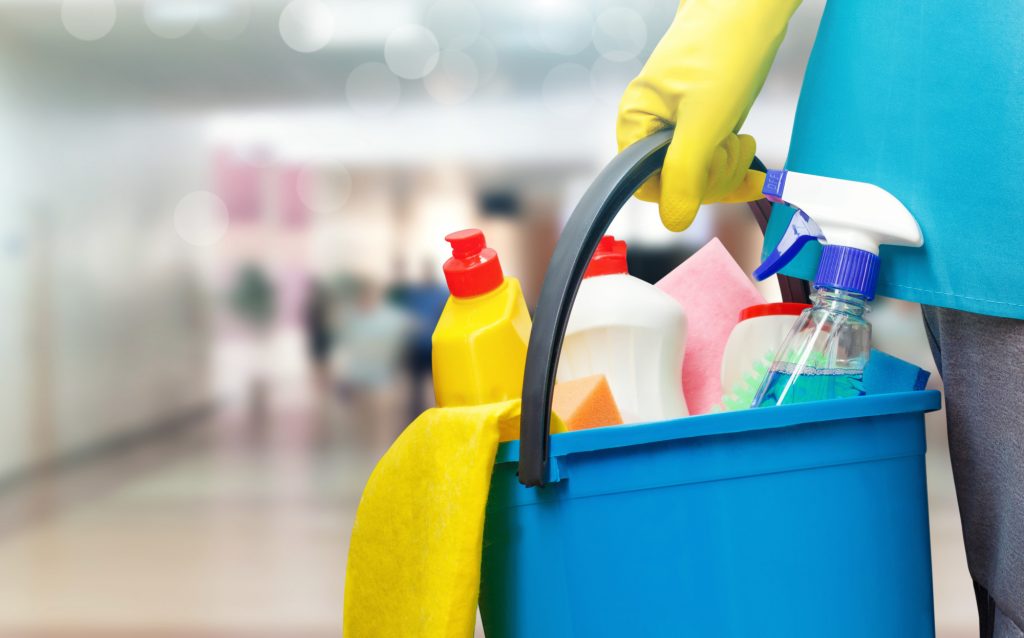 Are you embarrassed about the state of your Orlando offices? Chances are, your employees are too busy working to clean on their own. Asking them to keep your commercial space spotless could impact their productivity and your ROI. Instead, consider hiring a commercial cleaning company in Orlando this year. The professional cleaning services market could reach $100 billion by 2026.
In light of the pandemic, there's more of a demand for cleaning companies than ever before.
Not sure who to hire? Use this commercial cleaning guide to find the right company for the job!
Gather Referrals
There are now over 1,106,000 companies within the janitorial services industry. You don't have to vet every local company on your own, though. Instead, streamline your search by gathering referrals.
First, talk to other Orlando business owners within your professional network. Ask if any of them currently hire a commercial cleaning company. If they do, ask about their experience with the cleaners.
Make a list of questions you want to ask to learn more about each cleaning company. For example:
Did they arrive on time
What services do they offer
How often do they clean your building
Did you experience any problems
Did they bring their own supplies
Make sure each business owner was happy with the services they received. If they weren't satisfied, ask if the commercial cleaning company tried to find a solution. Look for companies that offer the best customer experiences.
If the company didn't strive to fix the problem, you'll know to avoid them. Working with an unreliable team might cause unnecessary stress.
If you're unable to build a list of referrals, start searching online.
Consider the specific cleaning services you need. Then, look for companies that offer those services. Once you have a short list of options, look for reviews from the company's previous clients.
Check the company's website, BBB listing, and Google Business profile for client reviews. Make sure the company has a strong reputation. If their profile lists a number of complaints, strike them from your list.
Look for Experience
Though there are over 1,106,000 companies in the janitorial industry, some have more experience than others. Learn more about each company on your list by visiting their Better Business Bureau page. Check for an About Us page on each company's website, too.
Determine when the company first started working in the industry. Find a long-established business with local experience. These businesses have likely worked out operational issues and outlasted competitors.
They've likely earned the respect of their clients over the years, too.
A team that knows how to work efficiently will save you time and money. You can feel confident knowing an experienced team is on the job, too. They're less likely to make mistakes when working on your commercial building.
Review Credentials
Before choosing a commercial cleaning company, look into each company's paperwork. Confirm that the company is licensed to work in commercial spaces. If they won't offer proof their license is up-to-date, look elsewhere.
Ask what happens if someone steals from your business or gets hurt on the job.
The company should have general liability insurance to cover your best interests if someone steals from or damages your property. Worker's compensation insurance will ensure you're not held accountable if someone is injured on the job.
Finding companies with the proper credentials can give you peace of mind.
When reading client reviews, make sure to look for any complaints about theft or damages.
Ask each company if they have additional certifications or accreditations, too. For example, maybe they're affiliated with local organizations. Perhaps they've earned an accolade for their services.
Place these companies at the top of your list as you start narrowing down your options.
Consider Your Needs
Create your own commercial cleaning office checklist. Consider how often you need each task completed by commercial cleaners as well. For example, you might need carpet cleaning more often than window cleaning services.
Determine when you last had your vents cleaned and dusted, too.
You might also want to consider hardwood floor cleaning, pressure washing, and rubbish removal.
Perhaps you're more interested in COVID cleaning and disinfecting services.
Determine your priorities. Then, make sure each commercial cleaning company on your list offers those specific services.
Your employees might feel more comfortable coming to work knowing their workspace is clean. Otherwise, dust and other allergens could cause an influx of sick days.
Keeping your offices spotless can leave a strong first impression on guests, clients, and investors, too.
Try to find a company that offers every service on your commercial cleaning office checklist. Choosing one company will save you time and money.
Look into the Team
Determine who will arrive to clean your commercial workspace. For example, does the company hire employees? Perhaps they contract workers instead.
Ask each company if they run background checks. Determine if the team completes any form of training, too.
Know exactly who will arrive at your place of business before they begin cleaning your building.
Compare Estimates
Ask at least three different companies for an itemized list of their commercial cleaning services. Requesting more than one estimate can help you determine the average cost of services in Orlando. If one company's pricing is higher than the rest, question why that is.
Ask each company if they also offer a guarantee.
What happens if you're not satisfied with the services you've received? Determine if the company will return to finish the job. Make sure they'll strive to meet your expectations.
Some companies will offer a discounted future cleaning instead.
Review your notes. Choose companies that strive to offer the best customer services. Then, schedule a trial run and see how it goes.
Squeaky Clean: Hire a Commercial Cleaning Company You Can Trust Today
Learning how to hire a commercial cleaning company in Orlando is easier than you might think. Use these tips to start searching for commercial cleaners. If the trial run is a success, have them arrive on a recurring schedule.
With their help, you can keep your offices spotless year-round.
Eager to get started? We can't wait to lend a hand.
Contact us today for a free estimate.