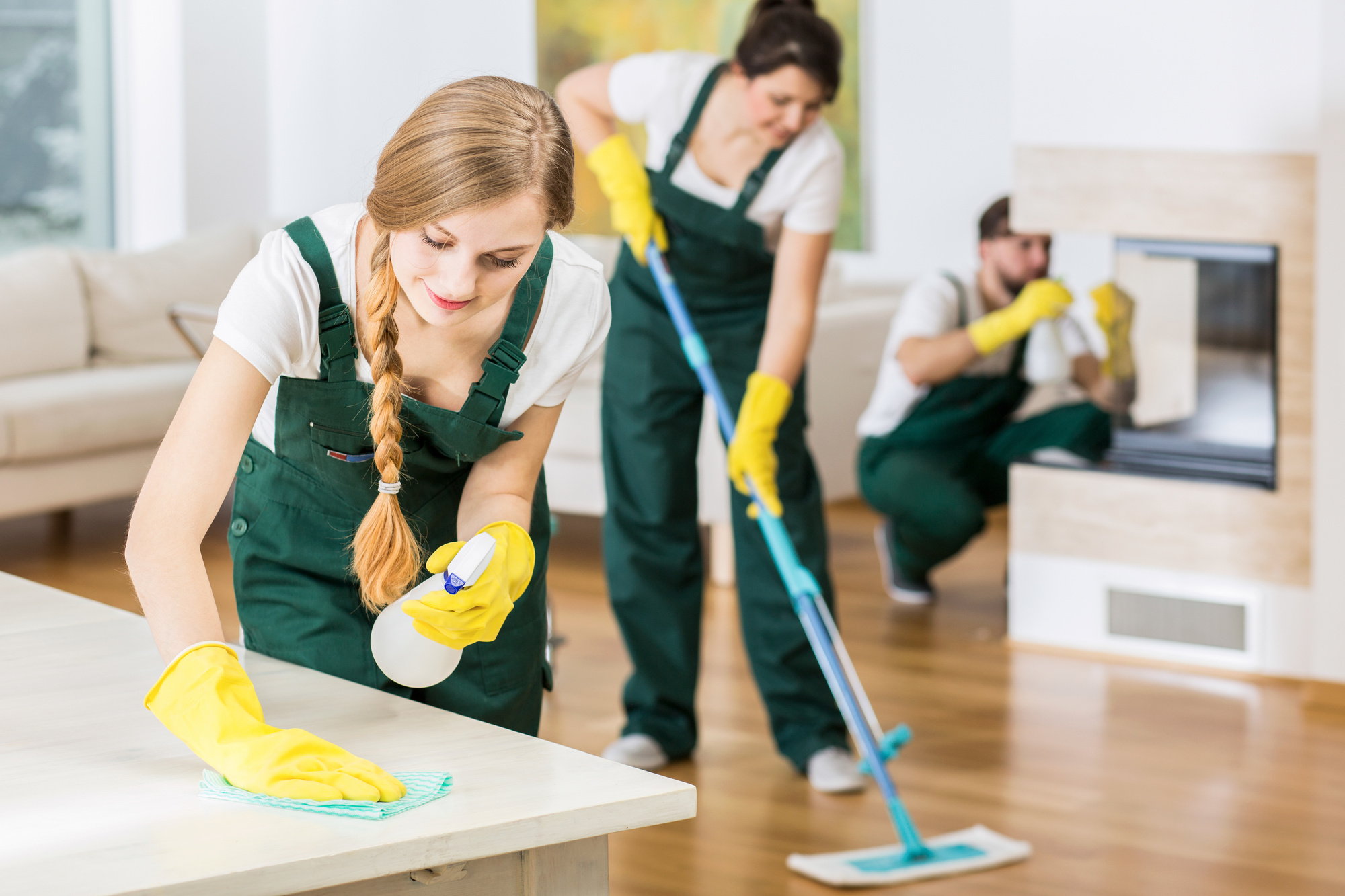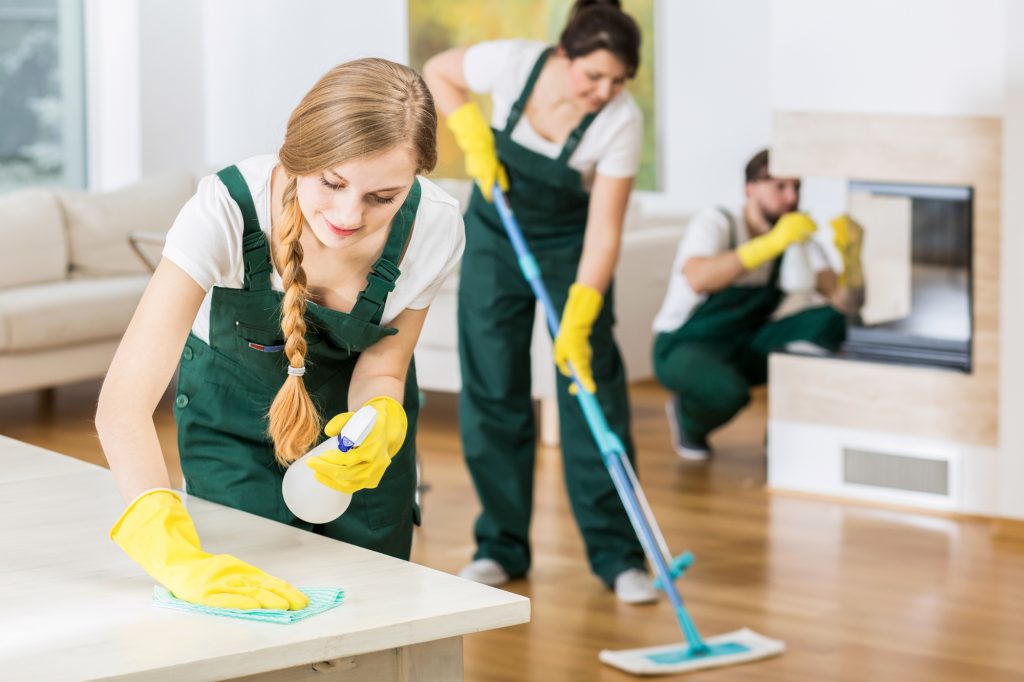 Does your Tampa office look squeaky clean? If not, it could impact your company's reputation. Prospective clients might not feel comfortable trusting your company if you can't keep a clean office.
With office cleaning in Tampa, you don't have to worry. In fact, the impact of COVID-19 has caused the US professional cleaning services market to grow. The industry could reach $100 billion by 2026.
Not sure who to hire? Here are eight tips that can help you find the best office cleaning services Tampa can offer! With these tips, you'll have peace of mind that a professional team is on the job.
Start your search for the best janitorial services in Tampa with these tips today.
1. Ask Around
There are now over 1,081,419 businesses in the janitorial services industry. You need a way to narrow that down. Start your search for the best janitorial services in Tampa, FL by speaking with other business owners.
Ask if any of them have hired an office cleaning crew in the past. Then, learn from their experience.
Their personal recommendations could save you valuable time with your search. You can also determine which office cleaning companies to avoid.
Ask more about each business owner's experience with the cleaning company they hired. For example, you can ask if they experienced any problems. Make sure the cleaning company was able to meet the owner's expectations, too.
If not, you'll know to take that company off your list!
If you can't find a personal recommendation, that's okay. Google "office cleaning services Tampa FL" and start searching! Then, use the rest of these tips to narrow down your options.
2. Consider Their Credentials
Before choosing office cleaning services in Tampa, FL, check each company's credentials.
First, make sure each company on your list is licensed. Ask if they have insurance, bonding, and worker's compensation, too. If someone is injured on the job, they won't hold you accountable.
Look for a team that has years of experience in the industry as well.
Try to find an office cleaning company that's lasted over the years. You'll have peace of mind knowing they've worked out kinks in their operations. These businesses can use their experience and expertise to offer the best possible services.
You can also determine if the company has any accreditations. Do they have an affiliation with a professional organization like the BBB? See if they've won any awards for their services over the years as well.
Finding a credential, experienced team will give you peace of mind in your choice.
3. Request References and Reviews
Every company will try to convince you that they offer the best office cleaning services in Tampa. You don't have to take their word for it. Instead, ask each company for references and reviews.
Speak with at least three of their current clients. Ask about their experience working with the company.
You can also find reviews on:
The company's BBB listing
Online directories
The company's Google My Business listing
Make sure the company doesn't have any major complaints filed against them.
Choose a company that has a strong professional reputation. They'll want to maintain that reputation when offering their services to new clients.
4. Review Their Services
Before choosing office cleaning services in Tampa, FL, make a list of the services you need. For example, you might want to consider:
Pressure cleaning
Window cleaning
Carpet steam cleaning
Hardwood floor cleaning
Vent and dusting services
Upholstery cleaning
Heavy rubbish removal
Construction cleanup
One-time cleaning versus recurring cleaning
Emergency cleaning (for burst pipes, sewage issues, etc.)
Make sure to choose office cleaning in Tampa based on the services you need. Choosing a full-service cleaning can save you money in the long run. You won't have to hire multiple companies for help.
After reviewing the services they offer, consider the supplies they use, too.
About 10 to 30% of American adults suffer from allergic rhinitis. Ask the office cleaning Tampa, FL company if their supplies remove allergens. It's important to make sure they're not using low-quality products.
Otherwise, their cleaning supplies might trigger an allergic reaction.
If your entire team suffers from allergies, sick day requests could increase. Your team's productivity could plummet. Your bottom line and ROI will take a hit as a result.
Instead, look for a team that uses high-quality cleaning products. Some companies even offer to use all-natural products, too. Ask about the non-toxic, environmentally friendly products they use.
Are you worried about COVID-19? Ask if the company offers disinfectant services as well. Cleaning and disinfecting your offices could give your employees and customers peace of mind. They might feel more comfortable in your office space as a result.
Otherwise, ask if the company can offer a customized cleaning plan. You can find cleaning services based on your company's distinct needs.
5. Research the Team
As you review your options for office cleaning in Tampa, consider each company's team. Do they hire employees or contract workers? If it's the latter, their team might lack training.
Look for a team with qualifications you can depend on.
6. Ask About Guarantees
Ask each company if they offer a guarantee. What if you're not satisfied with the services you receive? Make sure they'll come back to complete the job.
A company that offers a guarantee will want to ensure its clients are happy. Otherwise, they're only interested in taking your money.
7. Schedule a Trial Run
Try to schedule a trial run with one or two office cleaning companies. If they don't meet your expectations, scratch them off your list.
Request a quote from each business. Ask each company for a copy of their contract, too. Make sure anything you discuss is in writing.
Gathering multiple quotes will help you determine the local average.
Sweep Up Your Search: 7 Tips for Finding the Best Office Cleaning in Tampa
Finding the best office cleaning Tampa has to offer shouldn't feel stressful. Instead, use these seven tips. With these tips, you can find the best office cleaning company around!
They'll ensure your offices are squeaky clean and ready for guests.
Ready to schedule your next service? We're here to help.
Contact our team today to get started.