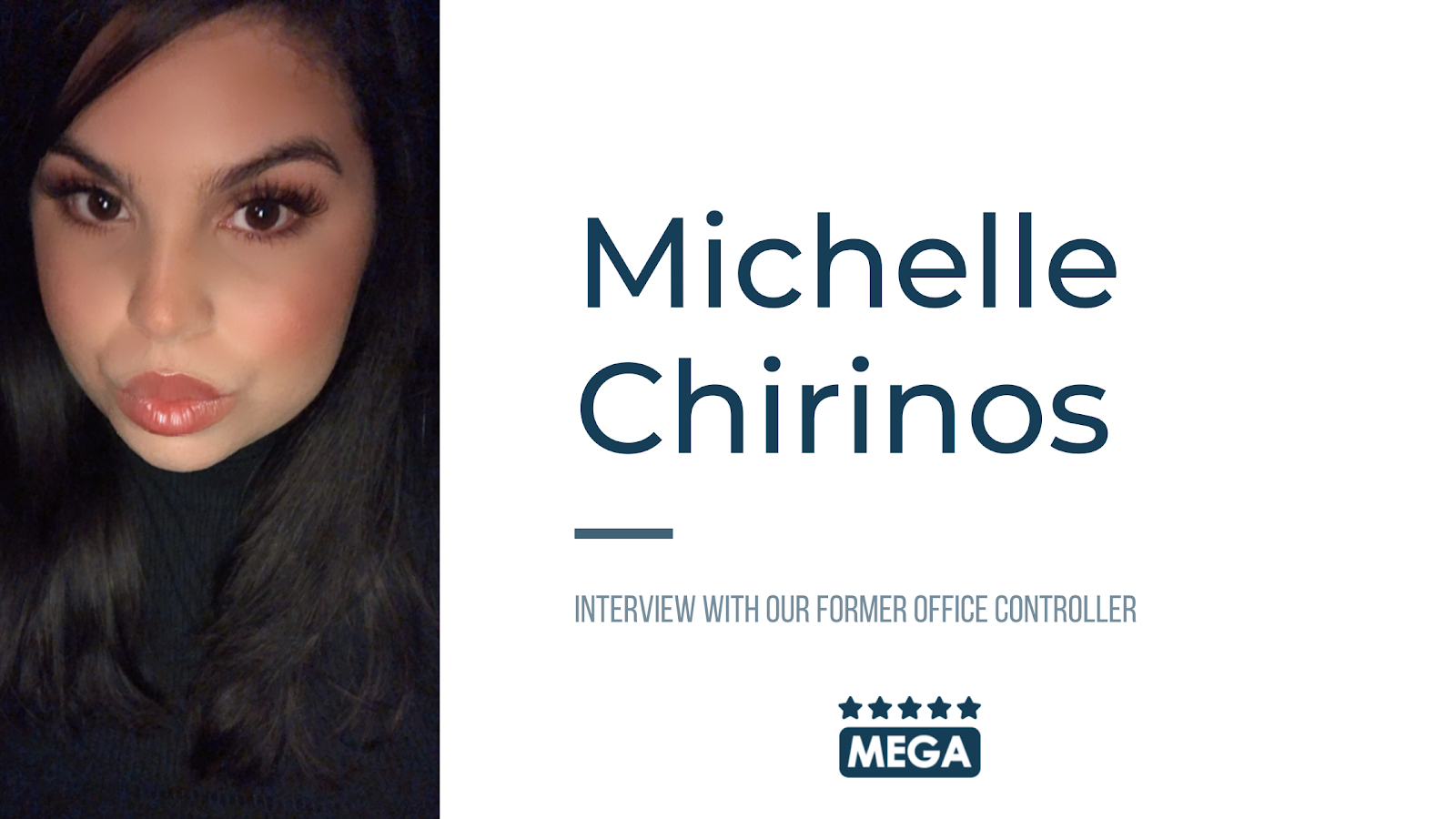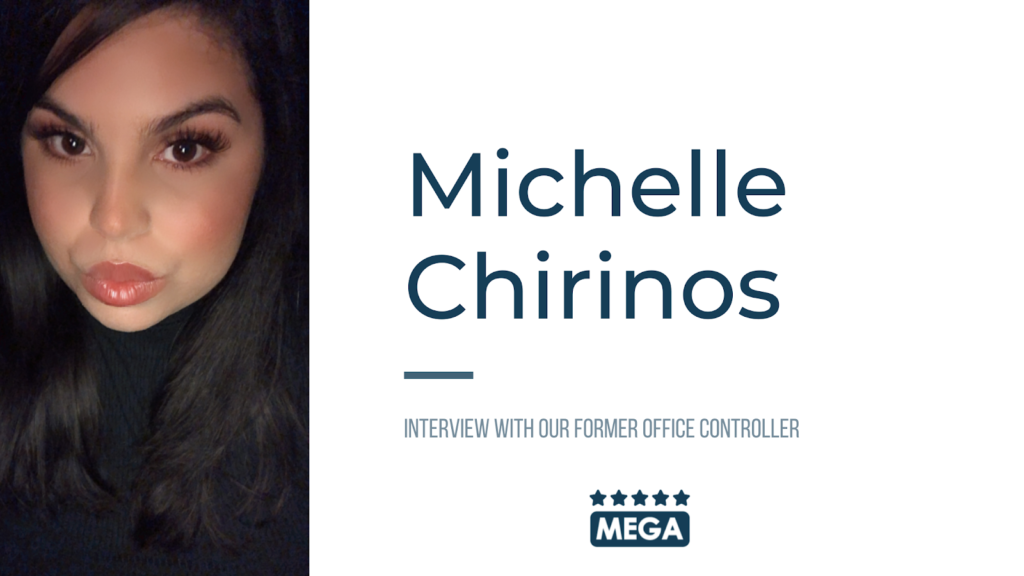 At Mega Service Solutions we take pride in giving our employees opportunities to grow within the company and beyond.
Though we're sad to see our Office Controller, Michelle Chirinos go, we are proud of all that she's accomplished so far and will accomplish in her future endeavors.
To thank Michelle for her time at Mega Service Solutions, we did a quick Q&A to learn more about her time at the company.
Enjoy!
What was your role at Mega Service Solutions?
I was the Office Controller and my main areas of focus were on payroll, supply orders, office organization, subcontractor and employee communication, and much more.
What did you love most about your job?
I learned a lot of valuable skills that I can use in the future including the Microsoft suite and Quickbooks. Working under pressure and mastering a new task every day kept my job interesting and challenging.
What are some of your biggest takeaways from your time at Mega Service Solutions?
I learned patience and communication skills to effectively communicate with different people.
What's your favorite memory during your time at Mega Service Solutions?
My favorite memory is being able to learn something new every day to strengthen my mind and skill sets.
Thank you, Mega Service Solutions, for the opportunity and the valuable lessons learned. I will cherish them.
From all of us at Mega Service Solutions, we'd like to wish Michelle the best of luck and to thank her for her hard work and dedication