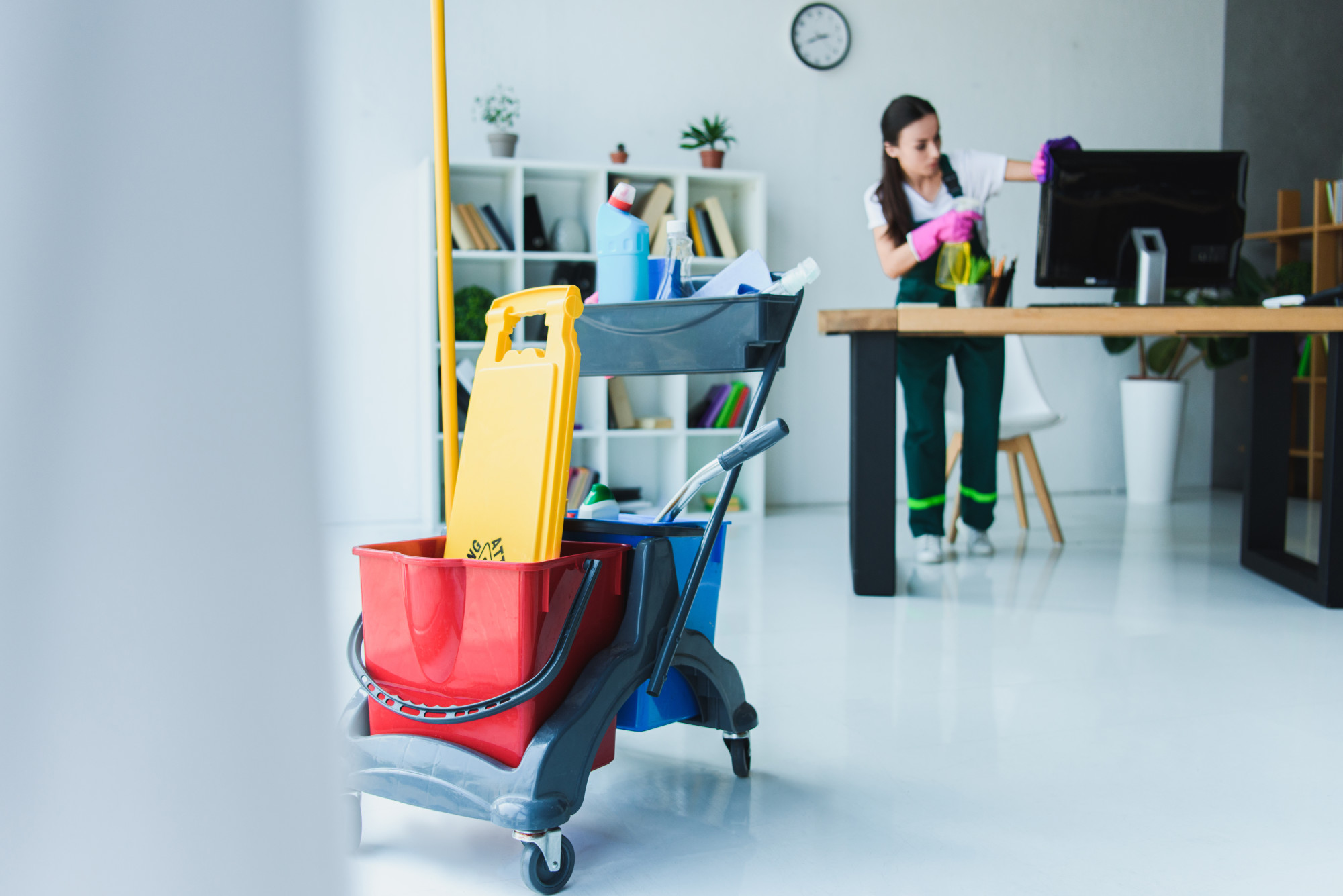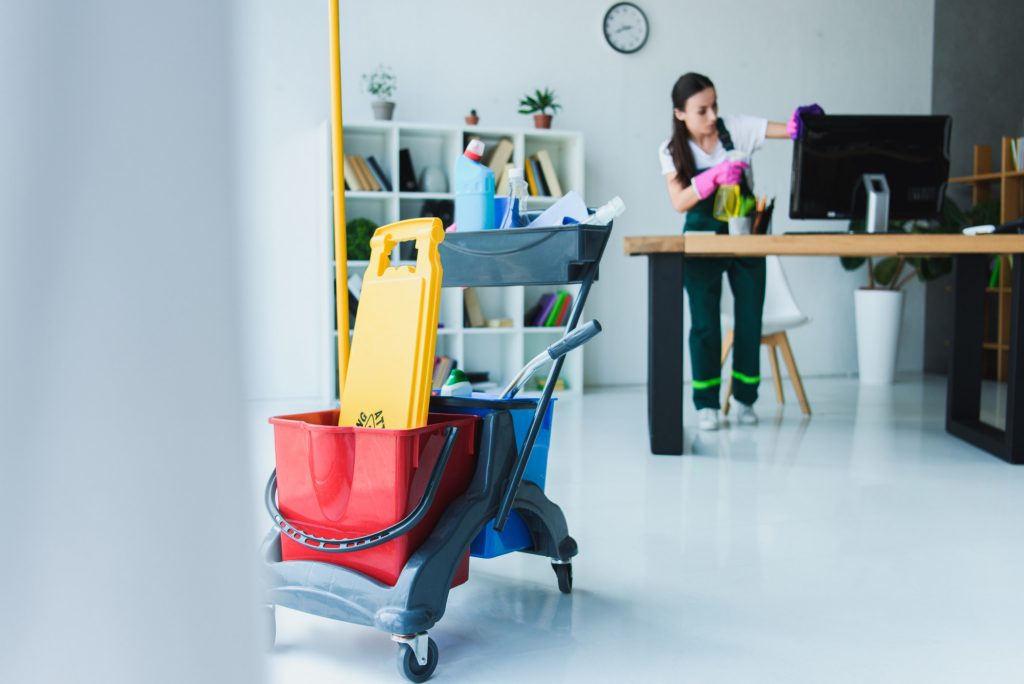 Commercial cleaning is a booming industry. 90% of janitorial service companies serve office buildings, showing how important it is to have your commercial or office space cleaned regularly. Sanitation and keeping your office and commercial spaces clean has never been more important. It can be difficult to find reliable and trustworthy office cleaning services in Tampa, FL. You need to find a company that you know will do a good job, ensuring the safety of your workers and customers. Janitorial service in Tampa is just as important as commercial cleaning.
While having your space deep cleaned is important, those activities don't need to happen daily. You may be asking yourself "what's the difference between janitorial and commercial cleaning services?" This guide will go over what's included in janitorial services so you can make an informed decision.
What Are Janitorial Services?
A janitorial service is everyday sanitation and cleaning that's done in a commercial space. With a janitorial service in Tampa, the company you hire will take care of regular cleaning duties on a routine basis. Your office and commercial space will be ready for customers to visit and always look good.
The cleaning company is comprised of trained professionals that use specialized equipment and cleaning products. Every item they use is designed to reduce the likelihood of cross-contamination.
Some of the cleaning services provided include:
Bathroom cleaning
Vacuuming
Trash disposal
Dusting
Wiping down chairs and desks
Sweeping and mopping
Breakroom and kitchen cleaning
Carpet care
Window washing
Sanitation programs
Office cleaning in Tampa, FL can help improve the first impression of your office for your customers and clients. The last thing you want is a visitor coming in and be taken aback by the lack of cleanliness of your workspace.
Establishing a cleaning schedule in advance with janitorial service companies to ensure your office or commercial space is always looking its best. You can have janitorial services done each day, week, or every other week.
What Are Commerical Cleaning Services in Tampa?
Commercial janitorial services companies handle larger cleaning jobs. These types of services don't need to be done on a regular basis. You can hire them for a one-time job or several regular appointments throughout the year.
Commercial cleaning services in Tampa, FL include:
Grout and tile cleaning
Deep carpet cleaning
Flooring cleaning
Upholstery and furniture cleaning
Power washing
When evaluating if you need commercial cleaning services, figure out what areas need a more thorough cleaning. Talk with the company offering office cleaning services in Tampa to figure out what services you need and how often.
Post Construction Cleaning Services
Some commercial cleaning companies offer post-construction cleaning services. This includes "rough" cleaning services after the plumbing, framing, and electrical work has been done in a space and has passed inspection. It's typically done before and/or after the sheetrock is installed.
The purpose of construction cleaning is to get the area ready for:
Painting
Machinery
Installations of tech and furniture
Flooring
Lighting
Cleaning can be done again once everything has been installed before a business moves into the space.
Healthcare Cleaning Services
Commercial cleaning in Tampa applies to healthcare businesses as well. Maintaining a safe, healthy, and clean environment is essential for both staff members and patients. A reputable company will thoroughly clean a healthcare facility, delivering the highest standard of cleanliness.
Janitorial services in Tampa will take policies and procedures established by the Centers for Disease Control and Prevention (CDC) and the Occupational Safety and Health Administration (OSHA). All cleaning performed will reduce pathogens and airborne dust.
Cleaning services provided by a commercial cleaning company can help with:
Patient satisfaction
Infection prevention
Risk reduction
Patient environment improvement
Cost management
Our staff understands that cleaning in the healthcare field is essential to the success of the facility. Our team provides in-depth cleaning services that put your patients first.
Financial Institution Cleaning
Your financial institution or bank needs to be cleaned but it can be hard to find a company you can trust. Our staff has undergone security protocols and background checks. You guaranteed to feel safe having our cleaning crew in your building.
Our financial institution cleaning services include:
Restrooms
Windows, doors, and floors
Teller stations
Dust removal
Surface polishing
Garbage removal
Our staff can also be identified by their uniform and security badge details. We're also about to adapt our cleaning services according to your security needs. We've designed specific solutions for financial institutions.
How to Set a Good Impression for Your Business
No matter if you're running a healthcare facility, bank, or another type of office space, setting a good impression is essential. You want your customers and staff to feel comfortable and safe. There are a few ways that not being clean can set a bad tone as soon as someone walks in.
Dirty Floors
Your commercial space may have multiple points of entry and lots of food traffic. That almost guarantees that your floors have debris and dirt on them. Even foot mats by the door don't ensure that grit won't get tracked through your space.
You want to avoid letting snow, mud, and dirt getting tracked in from the outside. When you hire a commercial cleaning service in Tampa, you can arrange for them to come each day. They'll ensure your floors stay clean.
Streaky Windows
Dirty and streaky windows can affect how reputable your business looks. Clean windows make a great first impression. They also let more natural light into the space.
Natural light will make your commercial office feel welcoming and bright. Glass doors can also show fingerprints. A janitorial service will wipe away those streaks as part of their cleaning routine.
Dust Particles
You don't want your customers focusing on how dusty your office is when they come in. You want them to focus on the services you're offering. Even dust particles floating in the air can cause a bad impression.
A professional company will use microfiber cloths and the appropriate cleaning solutions to reduce the amount of dust in your space.
Find the Best Janitorial Service in Tampa
Locating ja anitorial service in Tampa can be tricky but it's an essential part of running an effective business. The health and safety of your employees and customers are vital.
For janitorial services in Tampa, FL, read more about our process and contact us today.