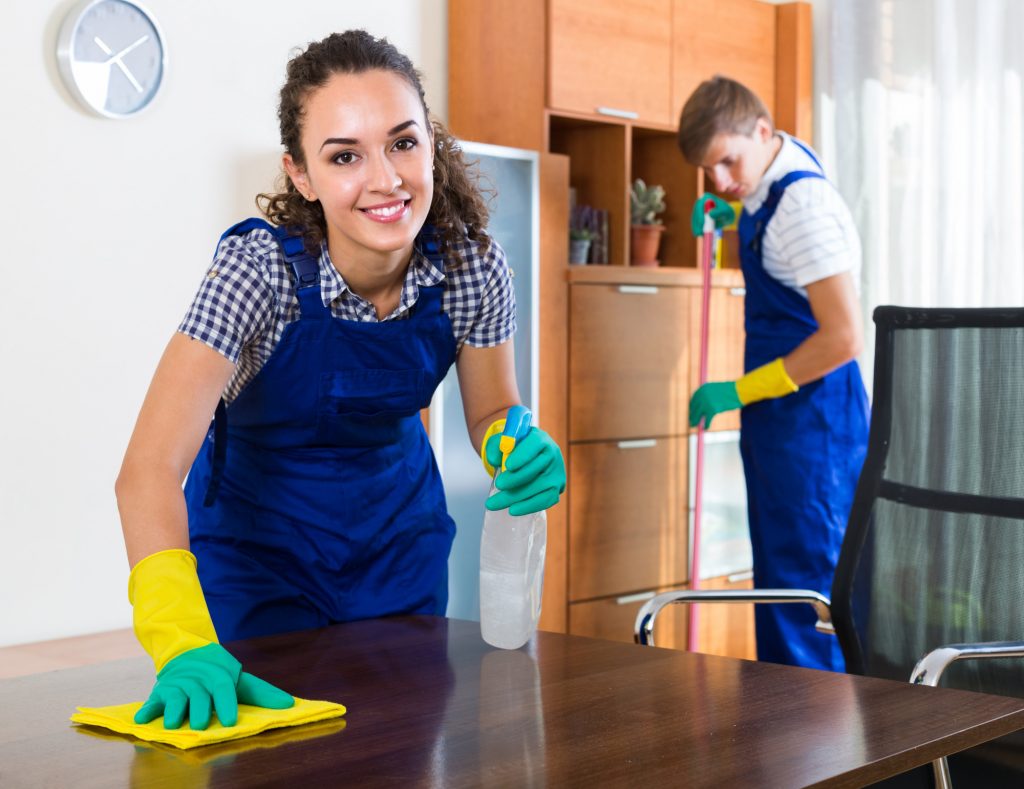 If you're considering hiring weekly cleaning services for your workplace, store, or other commercial space, you need to get the finest service possible. The cleanliness of your workplace can have a significant impact on your employees, clients, and potential customers.
Everybody prefers to spend their time in as clean an environment as possible. Nowadays, cleanliness is critical not only for aesthetic reasons, but also for our health.
Guests may not know if your space is clean. But they will know if it is unclean, and that image will remain in their minds for a long time.
You don't ever want your business to create a bad first impression. So make sure the commercial cleaning service you hire is reliable and superb at whatever they do.
Are you still wondering how to choose cleaning services for your business?
Continue reading this article to learn important things to consider when choosing the right cleaning company.
1. Consider the Location of the Company
Choose a commercial cleaning company that is already established in your area. A firm that is well established in your area is already aware of the best cleaning solutions in that location.
Local companies also understand how to navigate the local labor market. A company situated in a different location may find it challenging to understand the specific needs of your area.
2. Employees Training and Screening
The COVID-19 pandemic has really changed everything, even in the cleaning industry. So when choosing a cleaning service, consider how a company has adapted to the new pandemic landscape.
Check how they train their staff and employees. Ensures that the company's training is in line with the set CDC guidelines.
Also, consider whether the cleaning company performs background checks while hiring employees. Choose a company that adheres to the state and federal hiring laws. Certified cleaning workers will make you feel secure about the commercial cleaning firm you choose.
3. Cleaning Services They Provide
A cleaning company should have full cleaning capability. That means it should be in a position to handle janitorial services, such as trash removal, dusting, and vacuuming.
It should also offer specialized services depending on your business needs. For example, they should offer plumbing, landscape maintenance, and pest control, among others.
Also, consider asking about their cleaning schedule. The cleaning firm should provide regular cleaning service and guarantee a good quality job that you will be happy about.
4. Experience
Consider an experienced company that has several years in the cleaning industry. Many years in the cleaning industry means they have already developed a system for cleaning that is reliable.
Many businesses have needs that go beyond the typical office cleaning. A cleaning company should thus be able to handle different cleaning issues.
5. Pricing
Before contracting weekly commercial cleaning services, consider whether their pricing is realistic. You can also consider comparing pricing quotes offered by different companies.
Companies will provide you with details of the services they offer and the charges. You can also consider on-site consultation with the company for more information and clarifications.
Don't let pricing be the determining factor when choosing a cleaning service. Consider the quality of cleaning solutions offered. Lower pricing may mean insufficient services or lower cleaning standards.
Also, ensure that the company accepts a form of payment that is convenient to you.
6. Insurance
Always remember to ask if a commercial cleaning company has an insurance policy before contracting it. A reputable company should always maintain insurance cover.
Reliable cleaning companies should have liability insurance coverage. The insurance should also include worker's compensation, theft and bonding insurances, and bonding insurance cover.
7. Eco-Friendly Services
When choosing cleaning services, consider the cleaning approaches they use. Does it create an environmentally friendly environment? Choose a company that minimizes the negative impacts on the environment.
Hiring a company that limits the use of harmful chemicals will benefit the environment. Your employees will thank you for taking steps to improve the indoor working environment without the health risks of toxic cleaning products.
8. Flexibility
Choose a cleaning company that is flexible in its work. Since businesses might have diverse working hours, the cleaners should also customize their cleaning schedules to align with your office routine. Cleaning work in the officer should not hinder daily operations.
9. Communication
Regular communication is essential not only before signing the contract, but even afterwards. A dedicated cleaning company should provide you with a platform for everyday communication.
Choose a company that you will be able to get in touch with in case of an issue with their services. This will help in solving issues faster. The firm should also have an emergency contact in case something goes wrong.
Ensure the company has a customer service support team that will help you if an issue arises.
10. The Reputation of the Company
Learn about the reputation of a cleaning company before contracting them. An easy way to determine whether the cleaner you are about to hire is credible, reliable, or authentic is by checking online reviews and testimonies.
Reviews will help you know whether previous customers were satisfied with the services provided.
You can choose to call other local businesses and ask them about the cleaner they use. Some organizations will give you an honest and reliable answer regarding the qualities and services provided.
Choose the Best Weekly Cleaning Services Today
Take your time to examine a commercial cleaning company before hiring them thoroughly. In doing so, you are securing your business-sensitive information and equipment, and thus facilitating the betterment of the indoor working environment.
At Mega, we have experience and commitment in providing you with long-term commercial cleaning and janitorial services. Our weekly cleaning services are tailored for your business needs. We aim to be among the best cleaning services in Tampa.
Talk with us and start building a more sustainable, attractive, and profitable company.