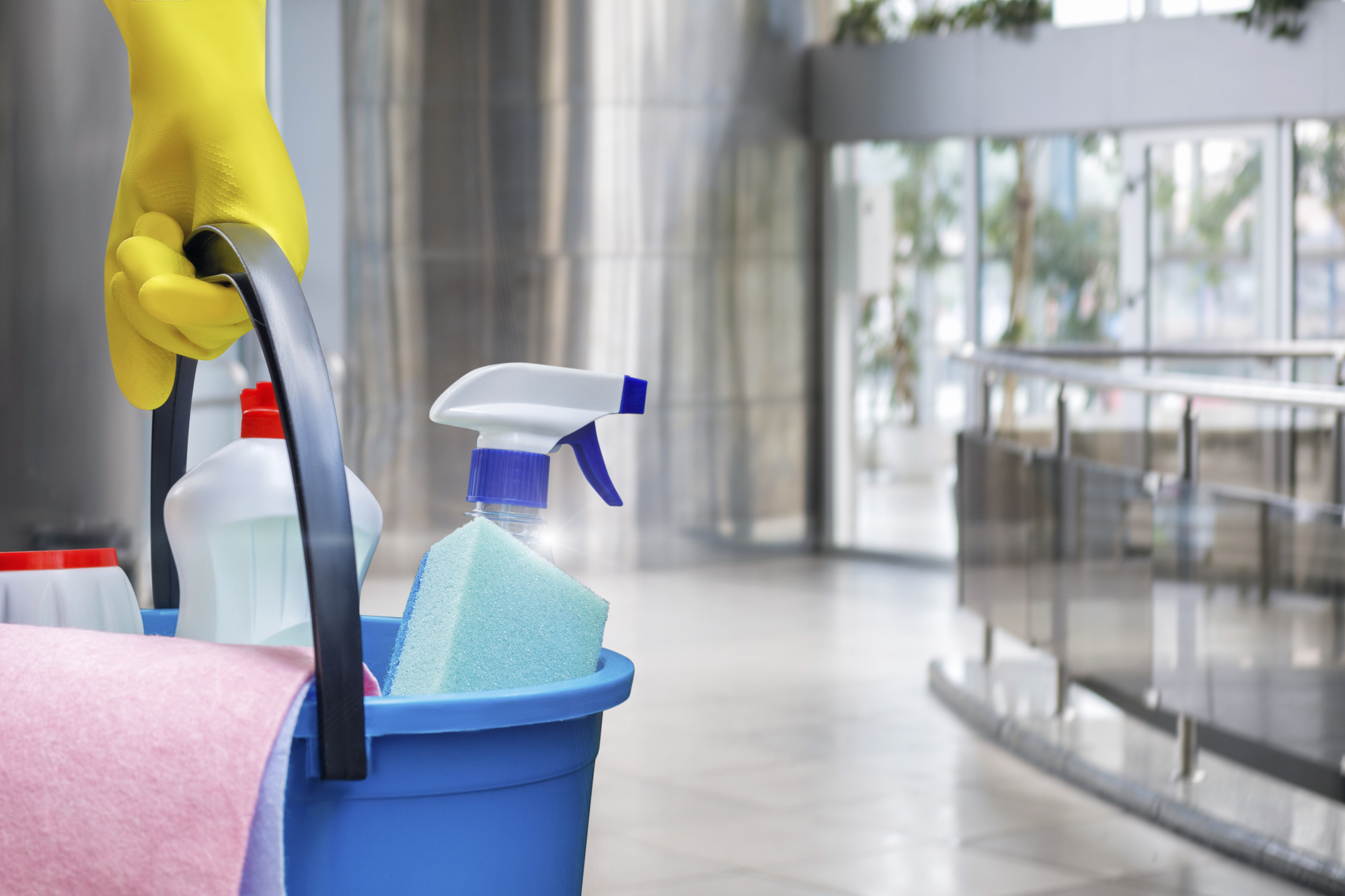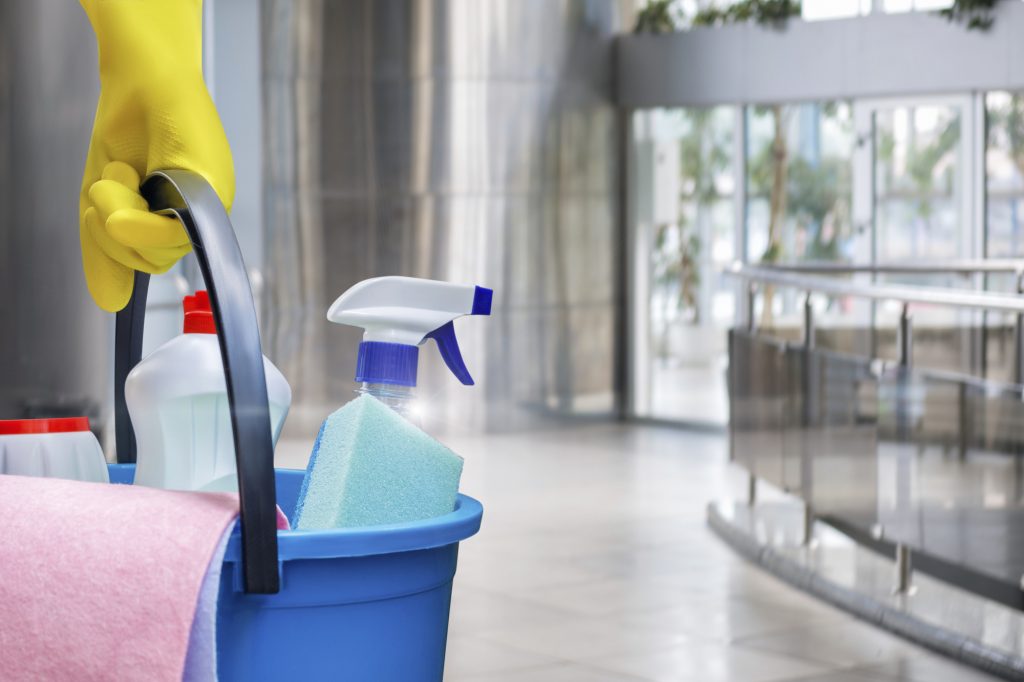 Increased cleanliness could boost your team's productivity. It can also lead to higher job satisfaction, which leads to increased productivity and employee retainment. Meanwhile, keeping your offices clean can give you peace of mind in light of the pandemic. With office cleaning services, you won't have to worry about dust covering every surface of your offices. In fact, dust and other allergens can cause an increase in sick days. Keeping your offices clean and sanitized can keep your team happy and healthy.
Still on the fence? Here are 10 reasons to consider hiring a commercial cleaning company.
By reviewing these benefits, you can make a more informed decision for your business. If you're about to return to your offices after working from home, now's the time to think about it.
Discover the benefits of having a sanitized, safe office today!
1. Access to Trained Professionals
By hiring office cleaning services, you'll gain access to trained professionals. Meanwhile, you won't have to worry about vetting or hiring employees yourself. Instead, you'll know a qualified team of trained experts is on the job.
Hiring trained professionals will give you peace of mind. You'll know their commercial cleaning services are top-notch.
They'll ensure your offices look their best.
2. Save Yourself the Time
Trying to clean your offices alone can take valuable time out of your day. That's time you could spend on your customers instead.
Every second your employees spend cleaning is time wasted. Instead, hire a professional cleaning company to clean and sanitize your office space. They'll take these tasks off your to-do list.
With help from a professional cleaning team, you can improve your efficiency and handle bigger projects without distraction.
3. Better Supplies
Professional cleaners have access to high-quality cleaning solutions and materials. Their equipment can do a better job of cleaning hard-to-reach spaces, nooks, and corners. In fact, many of the solutions professionals use aren't available for consumer purchase.
Choosing a team that utilizes the best supplies will give you peace of mind. Look for commercial cleaning services that offer COVID-19 sanitization, too.
They'll ensure your office space is clean and sanitized.
4. Higher Standards
If you try cleaning your offices on your own, you might rush through the process. After all, you have bigger projects to worry about. With office cleaning services, you can achieve a higher standard of cleanliness.
Your commercial cleaning team will ensure your offices are sparkling and sanitized. You'll know your offices are clean the next time clients or guests arrive.
With commercial cleaners, you can ensure your offices look their best every single day.
5. Reduce Stress
Cluttered spaces can increase stress and anxiety. Your team could have a more difficult time getting the rest they need if they're anxious. They might arrive at work feeling exhausted and lethargic.
In fact, workplace stress can cost American businesses up to $190 billion every year in health care costs alone.
Instead, consider hiring a commercial cleaning company. Commercial cleaning services will ensure your offices are clean and clutter-free. Minimizing clutter can reduce your team's stress and promote productivity.
Otherwise, clutter could cause your team to feel overwhelmed. One study indicates that people who feel overwhelmed by clutter are more likely to procrastinate. It also triggers coping and avoidance strategies.
Your team might make poor eating choices or spend less time working.
Meanwhile, clutter can cause an increase in anxiety, stress, and depression. Cortisol, the stress hormone, could rise, causing:
Weight gain
Muscle weakness
Severe fatigue
Headaches
High blood pressure
Irritability
Difficulty concentrating
These side effects of stress could impact your team's productivity even more.
Instead, hire a commercial cleaning company. Regular cleanings will remove dust and clutter from your offices. Your team won't have to feel stressed about the threat of COVID, either.
With regular cleanings, you can create peace of mind and promote productivity in a safe environment.
6. Remove Allergens
Allergens could cause your employees to get sick, impacting your productivity and bottom line. Instead, hire commercial cleaners to dust and clean your office space. They can tackle any indoor and outdoor allergens, including:
Mold spores
Dust mites
Cockroaches
Grass, weed, and tree pollen
Animal dander
If your employees are couching, sneezing, and blowing their noses, it's time to call a commercial cleaning company. Otherwise, productivity will start to drop.
7. Maintain a Schedule
It's normal to forget to clean your offices. By hiring commercial cleaning services, you won't have to worry about it. Instead, you can set a schedule and forget it.
Meanwhile, you'll have peace of mind knowing your offices will remain clean and ready for any event.
8. A Customized Approach
Do you have a larger office team? Maybe you need to schedule more cleanings. Perhaps you have a monthly event and want to ensure your offices look spotless.
Either way, you can work with your commercial cleaners to customize your cleaning needs.
9. Save Money
A high-quality workplace can reduce absenteeism up to four days a year. Otherwise, unscheduled absenteeism could cost about $3,600 annually per hourly worker. If people are getting sick at your office, it could affect your bottom line.
Instead, consider a commercial cleaning service. Regular cleanings will benefit your entire business.
For example, employees who are satisfied with their work environments are 16% more productive. About 18% are more likely to stay, while 30% are more attracted to their company over competitors.
You can retain employees and reduce your turnover rate. You won't have to spend time or money finding, recruiting, or training new employees anymore. Instead, you can attract and retain talent, improving your bottom line.
The money you spend on commercial cleaning services can benefit your business in the long run.
10. Protect Your Brand
If your offices are cluttered and messy, you could leave a bad impression on clients. Instead, you can make the best possible impression with a squeaky clean, sanitized office.
You can also protect your investment, too. Cleaning your offices will ensure your space looks new.
Safe and Sanitized: 10 Benefits of Choosing Professional Office Cleaning Services
Don't let dust impact your bottom line. Instead, hire professional office cleaning services for peace of mind. With professional cleanings, you can minimize dust, keep COVID at bay, and impress your guests!
Are you transitioning between a work-from-home culture, back to your offices? Don't hesitate!
Talk with us today to schedule your next cleaning!